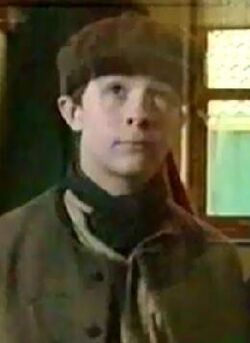 William Povey is a young boy who was born in London during the Victorian era and who worked as a shoeshine boy. He ended up dying at a young age and ended up hanging around as a ghost.
In the first episode he meets Roddy and Tessa Oliver in the modern day era, and asks for their help against Mrs Croker, 'The Ghost Hunter' who is trying to catch him.
Ad blocker interference detected!
Wikia is a free-to-use site that makes money from advertising. We have a modified experience for viewers using ad blockers

Wikia is not accessible if you've made further modifications. Remove the custom ad blocker rule(s) and the page will load as expected.